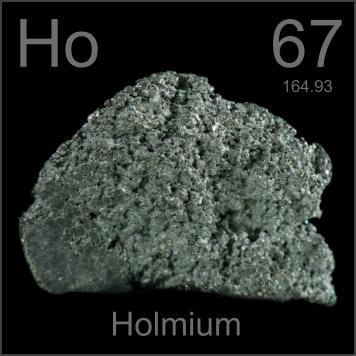 New Voices is off for the holidays until Monday the 29th. In the mean time, we offer you a little random holiday knowledge about chemical element 67, holmium.
Why holmium you ask? Well, aside from its
too
convenient abbreviation "Ho", this rare earth metal is found in quite a few things you may run into this holiday season, including:
Yellow or red stained glass
Cubic zirconia

Lasers or microwave portions of medical or dental equipment (we hope you won't run into holmium unexpectedly here)
Gamma ray spectrometers (we admit that many of you will not be calibrating your spectrometer in the next week or so, but we do focus on science communication and experiments don't understand the idea of a researcher being on vacation!)

Nothing like a little "Ho Ho Ho" in late December. See you next week!